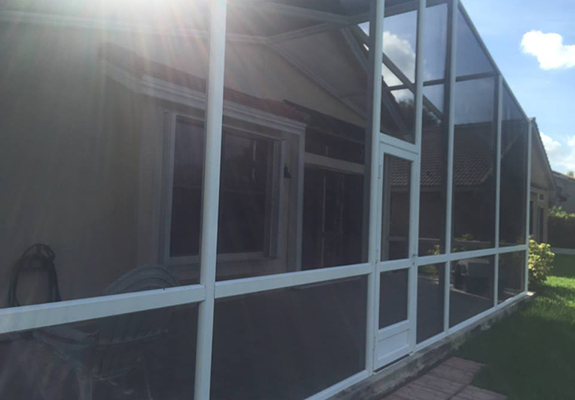 For over a quarter century now, the team at Chuck's Screening Co. has been helping homeowners and business owners keep their property safe, visually appealing and private from unwanted eyes with screen repairs and more. If you are looking for an affordable and easy way to improve your Hollywood, Dania Beach, or Hallandale Beach, FL property, all you need to do is give us a call and ask about our screening repairs and replacement services. Here is a closer look at the different products and services we can help you with: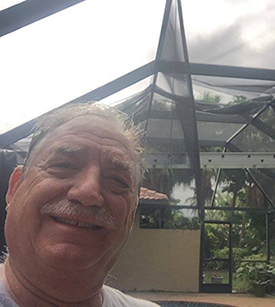 Screen pool enclosures: Make sure your pool is free from intruders or dangerous accidents with our pool screen repairs in Hollywood, FL. Your safety is always our top priority with reliable screen pool enclosures.
Patio screen repairs: When you need patio screen replacement or screen patio repair in Hollywood, FL, you can count on Chuck's Screening Co. for fast and friendly service as well as enduring and cost-effective work.
Privacy screens: Everyone deserves to have privacy in their own homes, and we can help make sure that privacy is never compromised. We offer privacy screen repairs in Hollywood, FL.
Kick plates: Protect the base of your door from harsh daily wear and tear by inquiring about our kick plate repair and replacement services.
Union jacks: Union jacks are flourishes that can enhance the look, safety and privacy of your front door. Get in touch with our team today to learn more about this popular service.
Dog doors: Make sure your furry friend has access to the great outdoors without sacrificing your own safety or privacy. Our expert repair and replacement specialists will be happy to help.
Screen Door Repair: Give Chuck a call to repair or install a screen door for your patio, porch, or enclosure. We can install or replace a new screen door that may be broken or just replace the screen if it has been ripped or if you need new screen that can block more sunlight. Call Chuck's Screening Co. now, we can usually quote a price for screen doors right over the phone!
Screen Roof Repair: Shade is important on a hot summer day. We offer screen roof repairs for both pan and insulated roofs.
Chuck's Screening Co. is proud to be your locally owned and operated source for screen replacement and repairs. For more information on screen repair services and more, please give us a call at 954-981-7982, or visit our Contact Us page.